This toothbrush is "exclusive at the Apple Store." That alone intrigues me. How exactly does a toothbrush, let alone one from Colgate, whose brand differentiation is almost as strong as Kleenex, make an exclusive debut at a luxury electronics store?
From the official website:
Designed by dentists, scientists, and users like you to create the ultimate clean with a combination of:
Sonic vibrations
Mouth-mapping technology
Real-time feedback
Brush coaching
Well, that's neat. For $99, you can finally brush your teeth with a data-driven approach. If it can tell me exactly how well I am doing and give me real-time feedback, it could actually be quite useful. I consider myself diligent at brushing. I brush at least once a day at night and usually after my meals. I even bring around a tiny toothbrush set so I can brush on planes. I also like that the app that connects and analyzes the data has an Apple Watch version. I'm assuming that not a lot of people brush their teeth while staring at their phones and it's probably more convenient to look down on your watch to see how well you brushed. Apps that take advantage of the ecosystem are always welcomed. I decided to give this a try and see whether it's worth the $99.
The packaging was hilariously Apple-like for a, well, toothbrush. The clean, white, and unapologetically plastic body greets you as the box unhurriedly descends from the lid with the same dramatic timing as an iPhone box. Below the toothbrush bed, the charger, cable, and a short user manual sit snugly in their own cozy slots. This has got to be the most Apple-styled packaging for the most unlikely and ordinary product.
The brush feels solid in my hand. The stem is thick enough to grip on without overworking my fingers, especially for the couple of teeth way in the back. The power button is in such an annoying position though. I like to rotate my toothbrush to get the best angle, and inevitably, I end up thumbing the power button. This is the same issue as the minimalist toothbrush from Muji, and I absolutely hate it.
What makes this worse is that accidentally turning it off seems to mess with the smart coverage detection and timing function. I can't tell exactly how it affects it, but it does reset the timer. The first time I saw my results in the app, I could already tell that it missed a large area, showing yellow-ish stains on virtual teeth instead of a clean white color.
At first, I held back my judgment, thinking that maybe I was just bad at brushing and the E1 is finally revealing my blind spots. So I fired it up and went for another round, this time deliberately avoiding the power button and following exactly the instructions showing on my Watch: upper left, upper right, bottom left, bottom right. And looking at the results: still only ~70% coverage, showing yellow stains exactly where I made sure to brush.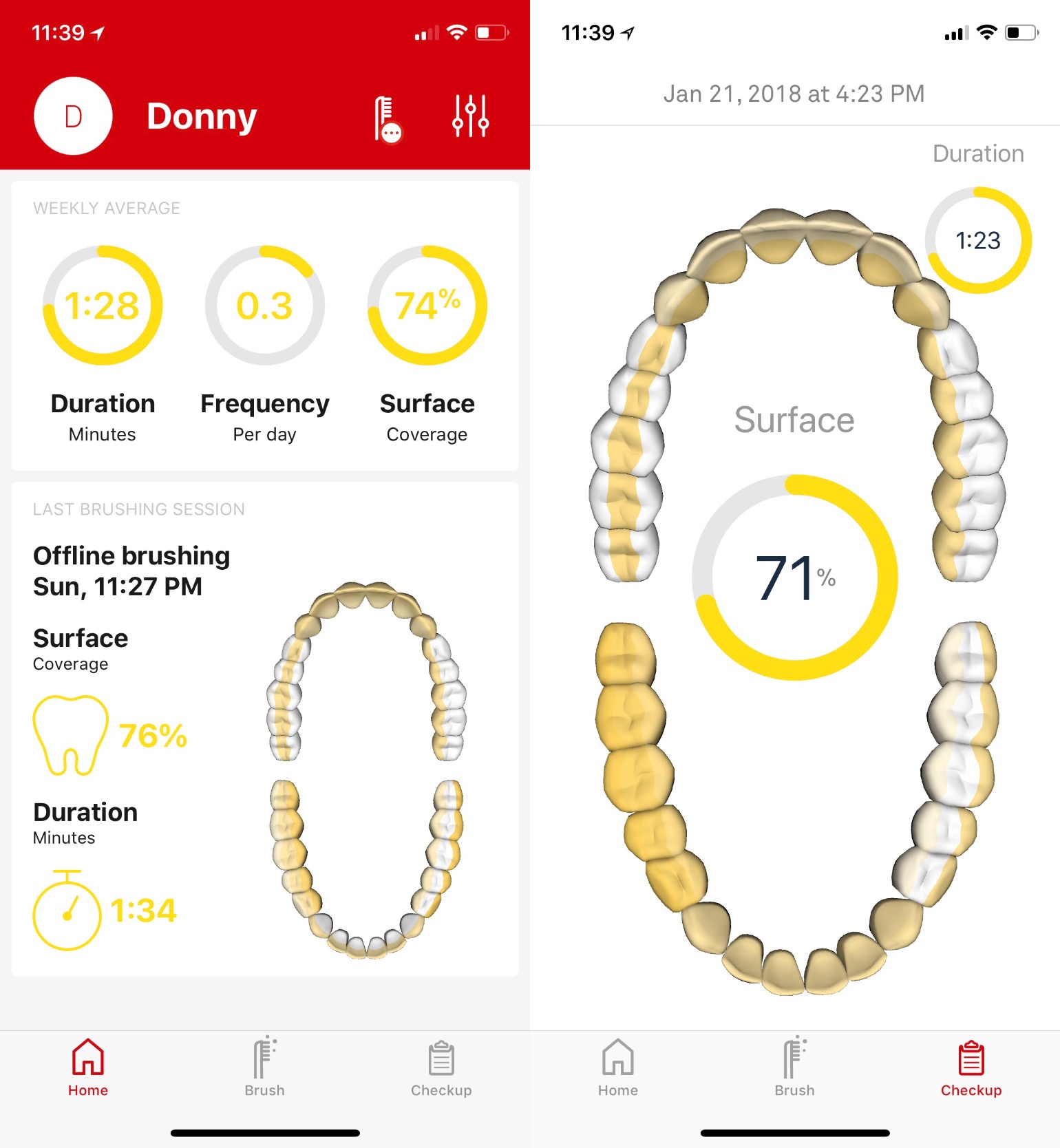 Maybe it's got something to do with calibration and it'll take a few days to "learn" my brushing habits. So I used it extensively over the weekend, each time hoping that it'd grow more accurate. I was disappointed over and over again.
At this point, I didn't even bother to look over the rest of the app's functions. It seemed to have some motivational games, educational videos, and maybe other content in the future.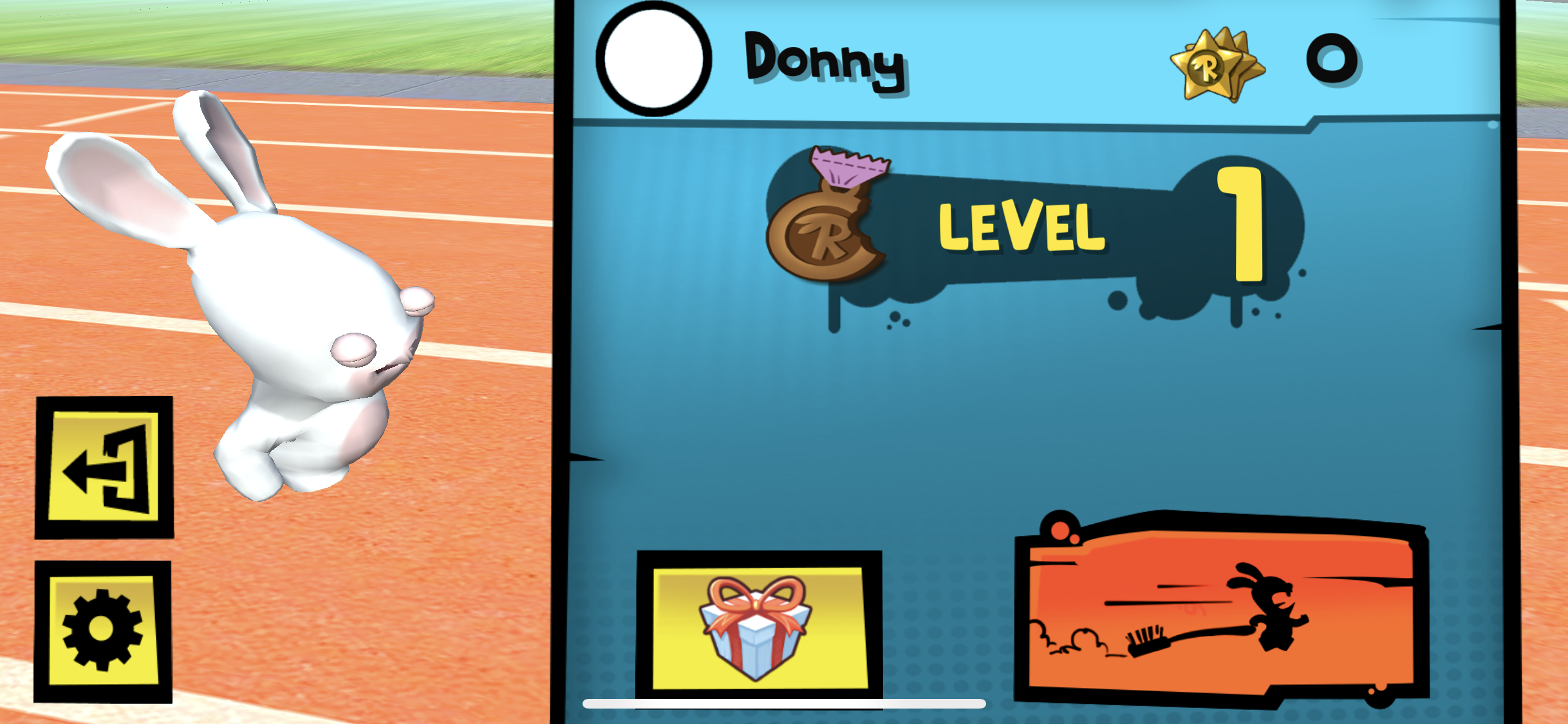 The glaringly inaccurate sensor alone is a deal breaker for me. Perhaps this toothbrush wasn't designed to be taken seriously as long as those mini-games encourage 6-year-old's around the world to brush thoroughly, but my original expectation to improve my brushing and find blindspots was completely unmet.
Not sure what they are going to do with a returned toothbrush, but I brought it back anyway. I noted to myself: don't ever ship a product that doesn't absolutely nail its unique selling point.